Functional Medicine Training Site: If you are a Potential Patient looking for treatment, please visit our patient site HERE.
Functional Medicine Training: Foundations
Are you interested in applying more functional medicine training to your practice? Do you want a better understanding of the most common lab test, interpretation and specific treatment protocols? Do you want to expand your knowledge but don't want to invest the time and money into a longer certification course? Introducing our Functional Medicine Training Foundations Program.
Introducing an online, affordable functional medicine training in just just 6 weeks. Want to ask questions? Talk to our doctors (book a practice analysis call at link below) to find out if we can help you!
Before your functional medicine training course I would have been intimidated by clients like this, but now I feel like I know what to do!
- Nicola Schuler MNT
Foundations of Functional Medicine Training
Each Module is 100% Online!
Each Module in this Functional Medicine Training Includes
Functional physiology
Mechanism of action of disease
Lab testing & companies recommended
Lab testing interpretation
Specific treatment protocols including dosage and duration
Research based treatments (mostly natural with some pharmaceutical options for our doctors that are prescribers
Self guided walk through of modules with quizzes to take along the way to make sure you are learning the information
Downloadable audios to take with you on the go
Foundations Will Cover This Information
Small Intestine Bacterial Overgrowth (SIBO) Test

(hydrogen / methane)

Small Intestinal Fungal Overgrowth (SIFO) Testing
Research of Nutrition Protocols: Which nutrition plans for which conditions
Advanced cardiac markers and early diagnosis
Advanced metabolic markers and early diagnosis
Which lab companies to get accounts with for func med practice
Which supplement companies to get accounts with for a func med practice
We offer practice analysis calls to help clinicians speak with our doctors about the functional medicine training programs and what they entail. Please click the button below to sign up for a call to get your questions answered and help you feel confident about our school being the right fit for you.
Ana-maria M Temple
Integrative Health Carolinas
"I am so thankful for this course. It explained SIBO well and succinctly. Lots of great take aways on wellness. My entire team was required to take this course and we all benefited from this. The pop quizzes help solidify the info."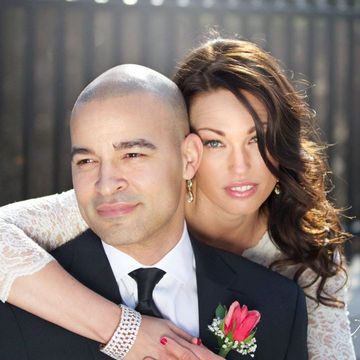 Bryan Deloney
Simply Health
"Miles and Diane are truly great at what they do, and have been an incredible help to me and my business!"
Kristen Burkett
Nourishing Transformations LLC
"The Mindfulness Medicine practitioner training has been invaluable to me. After practicing for 5 years I realized how much I still had to learn and this training provides that in-depth view of mechansims and practical applications."
Jeff Hunter, NP, IFMCP
Upstream Functional Medicine
"Specific how-to-treat immediate application knowledge. This is the direct flight to becoming proficient in functional medicine. Far more utilitarian than IFM's coursework."
"Bottom line, this program is the only reason I can practice functional medicine at the high level I am currently. I spent years in allopathic medicine putting Band-Aids on people now I'm actually healing people! It is an amazing feeling :)"
This is our Clinician Education Site. If you are a Potential Patient looking for treatment, please visit our patient site HERE.
Functional Medicine Training Program Investment and Value
6 functional medicine training video modules (over 1 hour each) |

$2,500



Six PDFs of course material |

$100

Q and A of the Microbiome |

$97

Quick Tip Protocols for Easy Implementation |

$450

Support material for clinical practice |

$50
Combined total value of over $3,197
Today's Price: $1997
Our Guarantee:
We know you are going to love our product. We feel so confident in this that we will give you 100% of your money back if you do not feel completely satisfied. Just let us know within 7 days of purchasing if you are not satisfied by emailing service@medicinewithheart.com and we will give you your money back no questions asked.
Want Information about Advanced Certification in Functional Medicine ?
For those that want a deeper dive in functional medicine and are interested in full certification, mentorship and ability to present cases, ask questions and get feedback, please check out our full certification programs HERE.
We stand behind our products. If you change your mind for any reason about our foundations course, just let us know within 7 days and we will return 100% of your money, no questions asked.